Cosplay - dressing up as fictional characters, usually at fan conventions - is not something I'm into. I don't engage in it because of the
negative
associations
that most people hold toward the hobby, because I just don't have the body type to pull off most characters, and because I just hate being in front of a crowd. That said, I recognize that while most cosplay is crap, some of it is actually pretty good. There's bad cosplay, and then there's good cosplay.
And then there's
pikminlink
.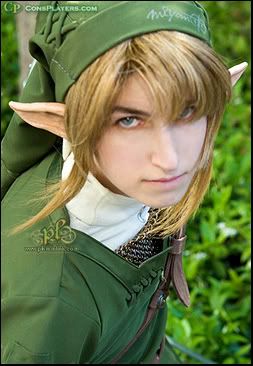 Without a doubt the best cosplayer I've ever seen, pikminlink brings Link from
The Legend of Zelda
to life. Thanks to the intricate detail of the costume (which must have cost a small fortune to make), you can really believe that everyone's favorite elf-boy has stepped out of Hyrule and into reality. It's not just a costume, it's
art
.
And guess what? She's a girl.
Check out her deviantART gallery
for her in several variations on Link's costume and as several other characters, plus some original art.