Ain't she, tho'?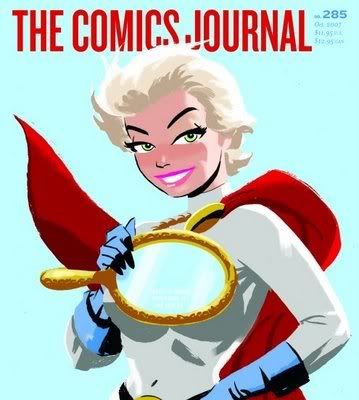 My appreciation for Darwyn Cooke just keeps growing by leaps and bounds.
I've been brainstorming a post about Peej for maybe a week now, actually, but what with school starting in less than a week I haven't found the energy to just sit down and write it. Consider this a prelude, I suppose.
If. I write it. Which I'm not sure I will 'cause I'm a lazy bastich.
But hey? Pretty picture, yah? Could've sworn her eyes were blue like her cousin Kal-L, tho'.