Okay! My long-planned
52
-meets-
Neon Genesis Evangelion
post.
Ever since the Four Horsemen stepped on the scene back in Week 38, there was something about them that kept nagging at me. Malformed freaks of science, created by madmen playing God, to house the souls of Biblical figures, in anticipation of the Apocalypse/Apokolips? Tell me if there isn't some similarity in the designs here.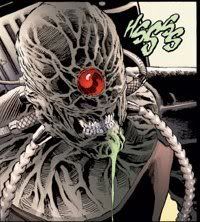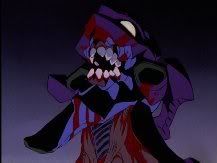 I couldn't find a good screenshot of that creepy-ass scene with Eva-01's bandadged head with the one huge FREAKY green eye, but I think this pic gets the image across.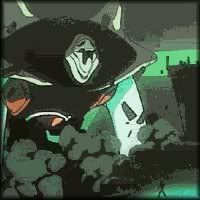 Check out their heads.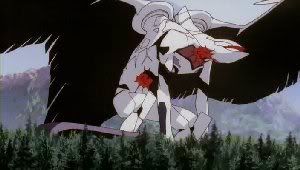 ...yeah, this one's a bit of a stretch.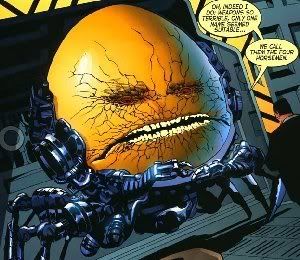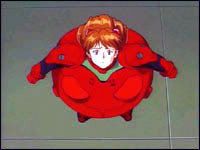 Ah-HA!
So... am I seeing something that just isn't there, or is Grant Morrison watching the same weird foreign cartoons as I am?