I don't usually post memes I wasn't tagged for on my Blogger account, but I figured some of my comics blogosphere friends might have fun with it too, so. Here's a fun meme borrowed from some friends of mine on LiveJournal. Try it -- it's fun!
1. Go to
http://en.wikipedia.org/wiki/Special:Random
. The first article title on the page is the name of your band. Write it down.
2. Now point your trusty web browser towards
http://www.quotationspage.com/random.php3
. The last four words of the very last quote is the title of your album. Write it too down, not too large, not too small, somewhere in the same place as the name of your band. (Only kidding, just write it down however you want...)
3. Our third and last visit on the internet shall be
http://www.flickr.com/explore/interesting/7days/
. The third picture, no matter what it is, and no matter how attractive the other pictures are, will be your album cover. Don't cheat on this one!
4. Lastly, open up your favourite graphics program and apply your editing skills to combine all three, and post the results.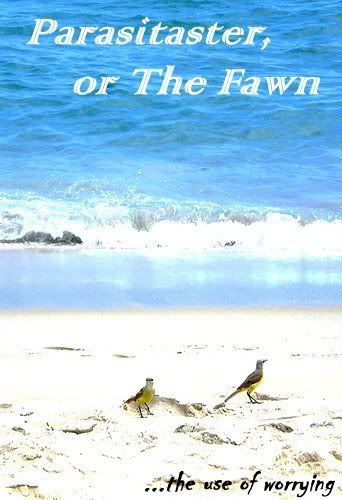 I would so buy this album, if I didn't first illegally download the two or three songs on it worth listening to.