Alrighty. You want creepy comics, I got 'em.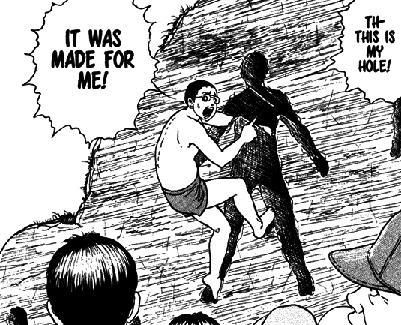 Unlike "
Hansel and Gretel
", which merely poked fun at a scary old story, "The Enigma of Amigara Fault" is downright nightmarish. Published as a backup story to
Junji Itō's
Gyo
, "The Enigma" concerns an unnatural geologic formation that manifests a bizarre pull on the local populace. Itō, an award-winning author of horror comics best known for his series
Uzumaki
, is known for creating detailed drawings of the macabre, and "The Enigma" is no exception.
The comic can be read
here
; read the pages from right to left.